By Morocco World News –  October 25, 2017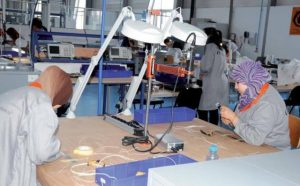 Rabat – The United States Department of State is launching a new program, Gazelle Al-Maghrib to help Moroccan companies access markets, managerial skills, and financing.
Gazelle Al-Maghrib is a 24-month program offering a professional fellowship in venture capital development, jointly implemented by Financial Services Volunteer Corps (FSVC) and LixCap (Lixia Capsia Gestionis SARL).
Program officer Maha Filali Mouncef said that the program is being implemented on a non-profit basis and intends to provide key technical advice to actors in the Moroccan high-growth potential entrepreneurial ecosystem to help improve practices and policies.
The program facilitators aim use their expertise to assist local institutions such as venture capital funds, incubators, accelerators, and entrepreneurship networks to better provide venture financing to high growth-potential firms.
Gazelle al-Maghrib will target promising Moroccan companies in an intermediate phase of their development, planning to transform the minto high-performance companies generating a turnover of several million dirhams.
According to the organizing committee, there are no sectorial criteria or minimal duration of existence for these targeted companies.
The selected companies will benefit from comprehensive consultancy and assistance services provided by a multidisciplinary team composed of Moroccan and international expert consultants.
A press conference will be held on Wednesday, October 25 at 10 a.m. at Hotel Palace d'Anfa in Casablanca with the presence of senior officials of US Department of State to announce officially the launch of the program.