From 2017 to 2019, FSVC implemented a program funded by the U.S. Agency for International Development (USAID) to assist the National Bank of Moldova (NBM) build safer financial infrastructure through the creation of a single central securities depository, modernizing payment systems and communicating more transparently with the public. FSVC's program also provided technical assistance to the Government of Moldova in improving fiscal and budget transparency.
Moldova experienced a severe banking crisis in 2014, followed by a recession in 2015, due to large-scale orchestrated fraud in the country's banking sector. Such fraud resulted in severe losses to the public, amounting to approximately 10% of GDP, due to the closure of three banks involved in the scandal. A steep decline in public confidence in the financial sector followed.
In order to promote economic growth, job creation and transparency, FSVC implemented a program to help 1) set up a single Central Securities Depository (CSD); 2) assist the NBM in increasing financial inclusion and conduct a feasibility study for the potential introduction of mobile payments; 3) strengthen the capacity of the NBM in the area of crisis communication; 4) help the NBM streamline its human resources (HR) functions; 5) strengthen the statistical capacity of the NBM; and 6) assist the Government of Moldova in improving its fiscal and budget transparency.
Program Impact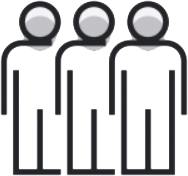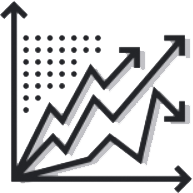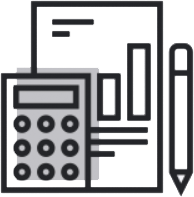 Creating a Single, Modern CSD
A CSD is a capital market infrastructure which provides safekeeping services for securities at one location where they can be available for clearing and settlement. FSVC worked with the NBM to establish and launch a single CSD that consolidated the operations of the two former CSDs and 10 independent Registrars, thus providing a modern, streamlined service.
Strengthening Budget Transparency and Oversight
– FSVC developed and launched a budget transparency web-portal with data on national and local budgets' creation and implementation.
– FSVC drafted and published a Manual for Members of Parliament (MPs) on Budget Analysis.
– FSVC trained the Ministry of Finance in Citizens Budget best practices and infographics.
– FSVC engaged 348 civil society representatives throughout Moldova on budget transparency and civil society's input in the budget process.
– FSVC provided a grant to a local CSO to raise citizens' awareness on fiscal transparency.
Assisting the NBM in Implementing Reforms in Communications, Payments and Human Resources
– FSVC provided recommendations on different solutions that could be implemented to increase cashless payments and promote financial inclusion.
– FSVC developed a crisis communication plan and associated tools for the NBM.
– FSVC helped the NBM design and adopt an internal communication plan to streamline communication and increase employee engagement.
– FSVC helped the NBM modernize its statistics collection system and better collaborate with the National Bureau of Statistics to avoid duplication and increase information exchange.